Sarah Reeves Reveals How "Get Back Your Fight" Was Birthed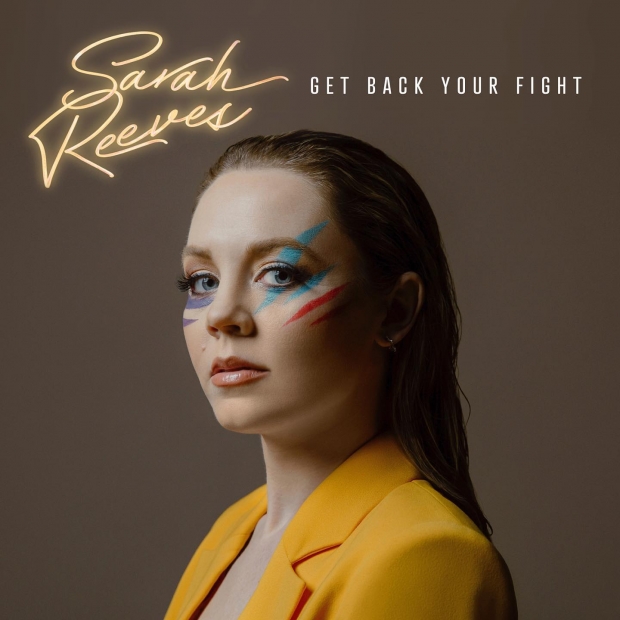 Sarah Reeves returns with her most personal song to date. "Get Back Your Fight," available HERE, is the first song written and produced solely by Reeves."Get Back Your Fight" is the third in a series of new releases from Reeves this year, following nostalgia-laced offering "Jealousy" and romantic, first dance-worthy "Wanna Be Here," which was featured in Hallmark Channel's original movie, A Winning Team, this spring.
Reeves will continue sharing new music in the months to come, leading up to a new full-length LP expected this fall. 
Reeves takes the time to reveal how the song came about. "I posted the verse and chorus the day I wrote it and you guys blew this one up. It came from a deep place in my heart. I've had to find my strength and fight this year after going through the hardest season of my life. I shut out the voices, dug deep into my soul and found the Sarah I didn't even realize was there all along. She's alive, she's confident and she got her fight back. If I can do it, you can too. I hope this song inspires you and shows you that you will overcome the pain that life throws at you. You are stronger than you feel and smarter than you think. I believe in you. Thank you for all the love and support."
She continues, "I've done a lot of digging deep and healing this year, but sometimes I surprise myself when something comes up that triggers me or takes me back a few steps. It's discouraging, but at the same time, I never want to be afraid to confront those issues that are deeply rooted in my heart.
"Let's keep growing, keep healing; and don't be too hard on yourself when you mess up. No hurt is ever wasted. We're all in this together. Be kind to one another," Reeves encourages fans, who continue to share her reels of "Get Back Your Fight." "I'm so glad this song is helping and connecting with so many of you."  
Tags : sarah reeves sarah reeves news sarah reeves new single "Get Back Your Fight"