HGHTS Shares Insights into His New Album & How God Has Been Working in His Life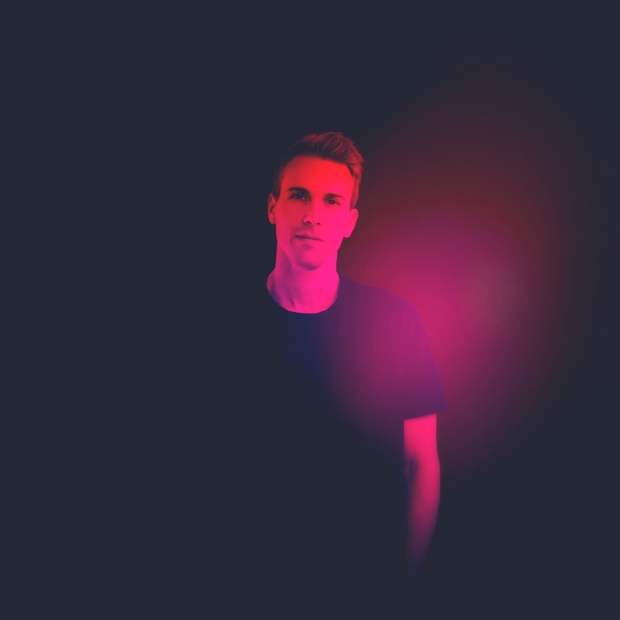 Nashville Pop Artist HGHTS has recently released his debut album Hiding Place (DREAM Records), now available on all digital retail and streaming service providers. The 12-track album is an abundance of hopeful pop friendly tracks featuring collaborations with Joshua Micah, Sajan Nauriyal, Hyper Fenton, and Sofyka. The album was self-produced by HGHTS. 
Starting as a classically trained pianist, HGHTS (Nathanael Brown) has always been fascinated with the concept of mixing genres. Over the course of the past 10 years, he has toured in a metal band, performed at music festivals as a DJ, and even made his way to the semi-finals of America's Got Talent in 2022 alongside his brother Gabriel, known as Black Gryph0n on YouTube.
After graduating from the Naval Academy in 2014, HGHTS served for two years as a Navy Pilot and three years as an Oceanographer, finally leaving the Navy as a Lieutenant. Since then, HGHTS has been pursuing a career as a songwriter and producer with a singular vision of reaching those who are lost with the message of hope that is found in Jesus through music. 
Q: Thanks for doing this interview with us. I was reading you bio and I was surprised you once toured in a metal band. How did that happen? Tell us about the band and your involvement there.
When I was in high school I was fascinated with metal music. The musicianship to me was next to none. I started a band with my friend at the time and we started playing some local shows. We never toured outside of our surrounding states. We played tiny gigs that paid almost nothing. At the time though, being 17 years old, I remember feeling like I had made it. I still love the idea of touring with a band. I've done a lot of touring now as a duo with my brother which has been a ton of fun. But there's something special about being on the road with 4 or 5 of your best friends. I haven't experienced that since high school and I still miss it all the time.
Q: You were participated in America's Got Talent with your brother. How did that go? Is your brother also in the music industry now?
Me and my brother have been fortunate enough to have very successful careers as influencers. My brother has a large YouTube following and I write and produce for his channel as well as many other notable YouTubers and influencers. We have been working in the space for several years now so it wasn't a huge surprise when AGT reached out to have us on the show. We had a ton of fun coming up with the performances and we made some lasting relationships at the show so we will be working with them a lot more in the future.
Q: After all your experiences, why did you choose to record Christian music? How did you get to work with DREAM Records?
I have six artist projects. I start a new project when I want to challenge myself as a writer and producer or when I feel intrigued by a new sound or audience. I started HGHTS at the same time I was starting to write worship music for my local church. After seeing some success with the worship songs and the remixes I was doing as HGHTS, Lance at DREAM reached out and signed both the church project I was writing for and HGHTS! He took a huge risk on me and I was extremely grateful to have him mentor me as I was just starting to release music in the Christian music space. 
Q: Tell us more about your faith and how you came to know Christ.
I was raised in a Christian home. During my college years (Naval Academy) I fell away from my faith. It wasn't until I was out of college for a couple years that I found my way back. I was in flight school at the time as a navy student pilot. I hated flying but I felt like I couldn't leave because I didn't want to feel like a quitter. Everything came crashing down one day and I had this realization that I had nothing to hold on to. At the time I was feeling very homesick and listening to a lot of Christian radio because it reminded me of being at home. I don't remember exactly what song was playing on the radio but I felt this huge wave of love and acceptance wash over me as if God was telling me that I may have walked away from Him but He had never stopped pursuing me. He was always there just as close to me as He had always been. That day I quit flight school and completely changed my focus  to making music for the Kingdom. I haven't looked back since.
Q: Why are you excited about your new album "Hiding place"?
I'm excited because I have been telling myself to put out an album with HGHTS for over 4 years now! I overthink everything in my life but sometimes I just have to force myself to put music out that I'm only 99% happy with. Because, knowing me, I will never be 100% satisfied with a song. I'm excited to have this album out because it means I have overcome that first big hurdle. Now I feel more confident to release more music under HGHTS. Who knows, there might even be another HGHTS album dropping this year ;)
Q: What were some of the highlights in making this new album?
This album was initially supposed to be features only. I had no intention of singing on any of the songs. But as my schedule started to get more hectic, I was worried that if I tried to feature a different artist on every song, the album might never come out. So instead I asked a few friends to be involved and it was such a great decision. Working with Joshua Micah, SOFYKA, Hyper Fenton and Sajan Nauriyal was great. With the exception of SOFYKA, I have worked with all of them on other projects so it felt so natural to have them be a part of this album.
Q: How do you hope these new songs will impact the lives of your listeners?
All I can hope is that God speaks to people through the music. I always have a target audience or demographic in mind that I'm trying to reach. But if I've learned anything about how God works through music, it's that he often uses songs in ways I could never imagine. His methods are completely unpredictable and I have learned to love that. He has complete control of how this album reaches people now that it is out in the world. I know He will do great things with these songs far beyond anything I could have ever imagined or planned myself.
Tags : HGHTS HGHTS interview dream records HGHTS new album HGHTS Hiding Place