Natalie Grant Teams Up with Dolly Parton on Whitney Houston's "Step By Step"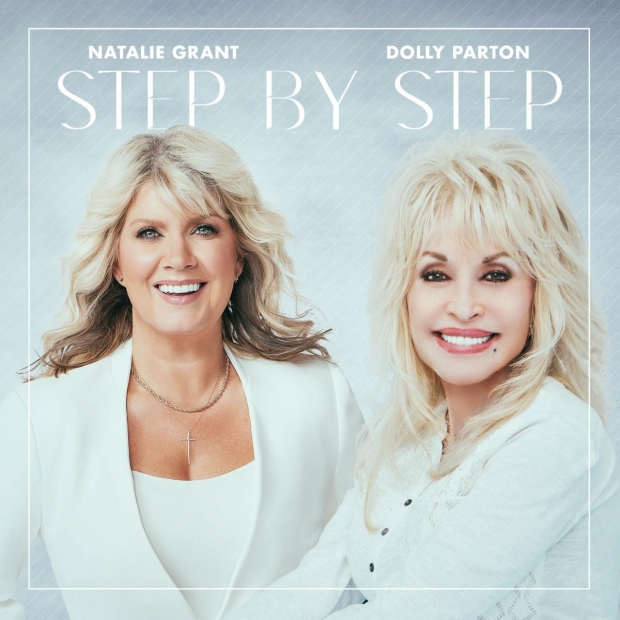 Today, nine-time GRAMMY Award nominee and Curb | Word Entertainment artist Natalie Grant has released a reimagined duet of "Step By Step" with Dolly Parton from her forthcoming album, Seasons. The iconic song, made popular by Whitney Houston, appeared on the soundtrack for The Preacher's Wife and was dubbed one of Houston's best songs. This marks the first time Grant and Parton have recorded together, having shared the stage earlier this year at Dollywood. "Step By Step" is out now and can be listened to HERE.
"In 1996, 'Step By Step' is a song I would blast on cassette in my beat up Volkswagen Golf as I drove to my job at Medicare," shares Grant. "The dream when I moved to Nashville was music, not Medicare, but I had to do what was necessary to keep going. This song was my reminder to keep putting one foot in front of the other. If you would've told me then that one day, I would not only be recording this song, but doing it with an International icon, I never ever would've believed it. I still can't believe it."
The release of "Step By Step" follows the much anticipated announcement of Grant's new album, Seasons, which will be available on October 6th and is now available for pre-order. 
The 10-track album features Grant's own twist on songs that have made a lasting impression on both her life as well as her illustrious career. To create Seasons, Grant invited some of the top artists in their genres to join her including Mary Mary with their first re-recorded version of the smash hit "Shackles (Praise You)," Tasha Cobbs Leonard on Paul Simon's "Bridge Over Troubled Water," and her mother and daughters on Bob Dylan's "Make You Feel My Love."
The first single from Seasons, "You Will Be Found" with Cory Asbury, has resonated with audiences around the globe with over 20 million global on demand streams and is currently #3 on Mediabase Audience Chart, matching Grant's highest charting Billboard Airplay career single, "King of the World." Seasons can now be pre-ordered/pre-saved/pre-added HERE.
This Sunday, August 6th Grant will perform on the 54th Annual Stellar Awards on BET honoring Cece Winans. The touching moment further solidified Grant's relationship with Winans, who also appears on Seasons performing "My Tribute (To God Be The Glory)." The Stellar Awards air on BET Network at 8:00 PM EST.
In addition to the release of Seasons, this Fall Grant and her husband will extend their wildly popular "An Evening with Natalie Grant featuring Bernie Herms" tour. Tickets are now available HERE
Seasons Tracklist
1.   In Christ Alone
2.   You Will Be Found (with Cory Asbury)
3.   Shackles (Praise You) (with Mary Mary)
4.   We Will Stand (with Tauren Wells & Jekalyn Carr feat. CAIN)
5.   My Tribute (To God Be The Glory) (with CeCe Winans)
6.   Step By Step (with Dolly Parton)
7.   I Need You
8.   Another Time, Another Place (with Jonathan McReynolds)
9.   Bridge Over Troubled Water (with Tasha Cobbs Leonard)
10.Make You Feel My Love (with Gloria Grant feat. Bella Herms, Grace Herms, & Sadie Herms)
Connect with Natalie Grant:
Tags : "Step By Step" Natalie Grant Whitney Houston Dolly Parton seasons natalie grant new album