Katy Nichole Scores Her Third #1 Hit with "Hold On"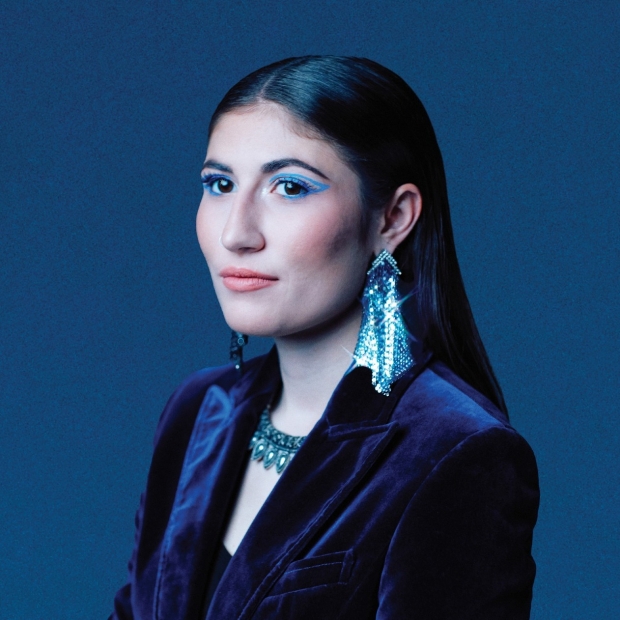 Katy Nichole's current, third radio single from her 2023 GMA Dove Award-nominated Jesus Changed My Life debut album, "Hold On," tops the MediaBase Christian AC Activator Chart this week. The song follows the album's Dove Award-nominated songs "God Is In This Story" and RIAA Certified Gold®-selling "In Jesus Name (God of Possible)" to radio's top positions.
The Recording Academy (GRAMMY® Awards) featured "Hold On" and its companion K-LOVE premiered video highlight Nichole's personal story of holding on in her darkest moment. The song points to a bigger picture beyond what you can see in the moment; beyond the pain, beyond the struggle.
"I know firsthand what it means to be broken and desperate," reveals Nichole. "However, I have also experienced the beauty and wonder of God redeeming and breathing life into situations that seemed utterly hopeless. I want my music to speak truth and shine a light for those going through dark times."
Along with the radio success, accolades continue to pour in for Nichole, including her becoming the most nominated female artist for the 54th Annual GMA Dove Awards. Her four nods comprise New Artist of the Year, Song of the Year ("In Jesus Name (God of Possible)"), Pop / Contemporary Album of the Year (Jesus Changed My Life) and Pop / Contemporary Recorded Song ("God Is In This Story," a duet with Big Daddy Weave). The GMA Dove Awards presentation will take place Oct. 17 in Nashville and broadcast on TBN Oct. 20.
Sharing her music live for tens of thousands while on tour, Nichole hit venues across the country with Jeremy Camp, Matthew West and others, plus returned to the Opry stage April 4 after making her Grand Ole Opry debut last year. Being featured now on The Candace Cameron Bure Podcast, Katy is performing at all the major Christian festivals, fairs and more this summer before rejoining CAIN for a 33-city tour launching Sept. 20 in Baton Rouge, LA.
All the latest Katy Nichole tour dates, music news and more information can be found at: https://katynichole.com/, TikTok (506K followers, 4.8M likes), Instagram (164K followers), YouTube (251K subscribers) and Facebook (215K followers).
Tags : Katy Nichole "Hold On" Katy Nichole Katy Nichole news