Mylon LeFevre, Grammy-winning Christian Rock Musician, Dies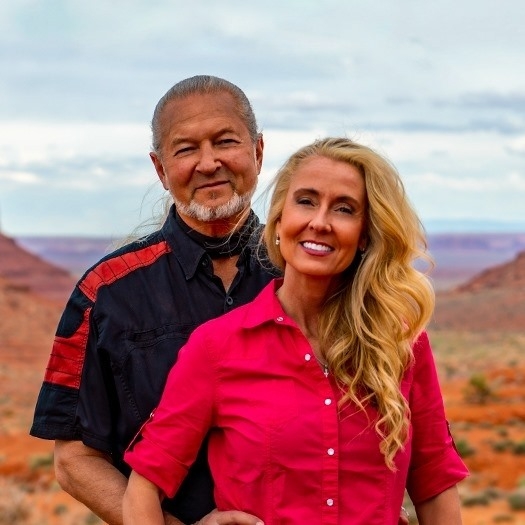 Mylon LeFevre, the founding member of Mylon and Broken Heart whose 1987 album Crack the Sky earned him a Grammy award for best gospel performance by a duo, group, choir or chorus, died at 78 on Friday, Sept. 8. Mylon died from complications with cancer.
Mylon, who previously recorded over 20 albums and was awarded Grammy and Dove Awards for his 1987 album "Crack the Sky," was inducted into the Gospel Music Hall of Fame in 2005.
On Saturday, his wife, Christi, took to social media to express her love for her late husband.
"My precious, strong and courageous husband laid hold of eternal life last night. When we discussed heaven through the years, Mylon was most excited about receiving the soul winner's crown. With his contemporary Christian rock band, Mylon and Broken Heart, he had the privilege of leading over 250,000 youth to Jesus," she wrote. "He cherished all the years of music ministry and the countless lives touched through his songs but his greatest joy was teaching the Word of God, especially through our broadcast, On the Road to Freedom."
"My love, you are finally enjoying in this moment what you affectionately referred to as 'the first day of forever.' It has been my highest honor and privilege for God to trust me with you these past 25 years. All my love, Christi," she concluded her post. 
Mylon Le Fevre was born into a gospel-singing family and raised in Georgia. After graduating from high school in 1962, he joined the Army at 17 years old. While serving his country, Elvis Presley recorded one of his songs, "Without Him." Within a few years over a hundred artists had recorded one of his songs. At 19 he wrote, arranged and produced his first solo album and has made over forty albums/ CDs to date. For the next six years he sang and played for his family, "The Le Fevres" and the Stamps Quartet.
There were no praise or worship bands in churches in the 60's; especially down south in the Bible belt. Church music was limited to a piano or an organ and maybe a choir. Mylon could not find an outlet for his creativity. His music was too contemporary for his family and his denomination. Mylon says: "You couldn't just write a song and sing it in church in those days. Most churches sung out of hymnals."
As music and technology changed, Mylon tried to pioneer a style of Christian music that even young people could relate to. Of course like all pioneers, he paid a price for pushing the envelope. Mylon says a Larry Norman song title described it best for him. The song's title was: "Why does the devil have all the good music?" So in 1969 Mylon started his own group and signed with Atlantic Records. Their first album "We Believe" is widely recognized as one of the first contemporary Christian Rock albums in the world. His music was accepted and honored by musicians and critics worldwide; the only exception was the church.
From 1969 until 1980 Mylon experienced great success in the secular rock music business. But his personal life was slowly spinning out of control. He was overwhelmed by his inability to handle the stress and loneliness of touring approximately 260 concerts a year and the constant pressure of writing and recording an album each year to tour on. His eventual drug addiction was well documented.
In 1980, he accepted Jesus as his Lord and Savior, walked away from Rock and Roll and didn't look back. When he gave his life to the Lord, music was his whole life. So he started a little band called Broken Heart with some friends from the Bible study he was attending at his church. Since then, Mylon has released 12 CDs, traveled over a million miles, been honored with a Grammy Award and two Dove Awards, and sold another million records. In 2004 Mylon was awarded an Honorary Doctorate from Life Christian University. In 2005 he was inducted into the Gospel Music Association Hall of Fame and in 2007 the Georgia Music Hall of Fame. His latest CDs focus more on worship and praise.
Tags : Mylon LeFevre Mylon LeFevre death Mylon LeFevre news Mylon LeFevre funeral Mylon and Broken Heart