Brothers of the Heart to Deliver Third Album "Will The Circle Be Unbroken"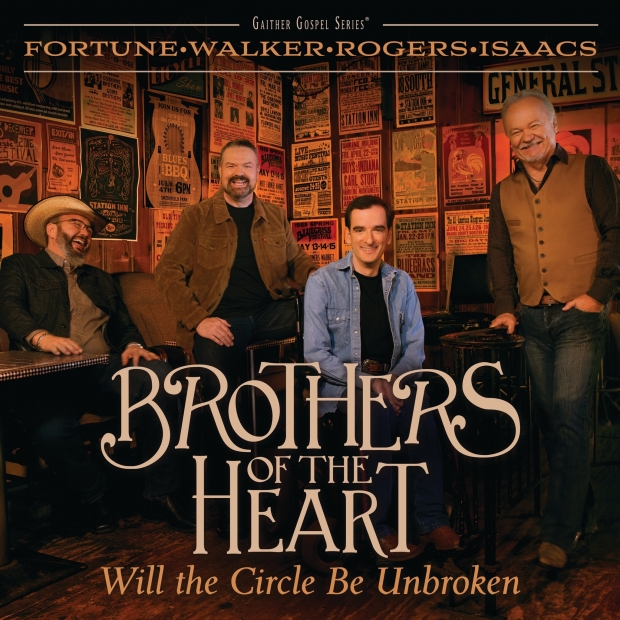 Brothers of the Heart - the "country, bluegrass, gospel dream team" (Cowboys & Indians) featuring award-winning artists Jimmy Fortune, Bradley Walker, Mike Rogers, and Ben Isaacs - returns with its third album Will The Circle Be Unbroken (Gaither Music Group), releasing November 3, 2023. 
Recorded at The Grand Ole Opry's Studio A and hosted by the legendary Don Reid, Will the Circle Be Unbroken showcases the excellent musicianship and unbreakable bond that have taken these friends from the Opry stage and national TV networks to the hearts and homes of countless listeners. 
On the 13-track record, produced by group member Ben Isaacs (producer for Oak Ridge Boys, Rory Feek and more), the Brothers reimagine country, gospel and pop classics, including "There Goes My Everything," "Arnie," "My Girl," and more. Showcasing the supergroup's signature seamless harmonies and impeccable arrangements, the anticipated album illuminates the joy of listening to great music.
"Being a part of this project has been so much fun," stated Isaacs. "Not only do I get to produce, I also get to sing with three of the best singers and musicians ever. The song choices on this project are special to all of us; we feel that the songs have been a huge part of our pasts. I hope the listener enjoys the music and hears our love and passion in every song." 
Tracklist:
Amie
There Goes My Everything
Church In The Wildwood
My Girl
Waitin' For The Sun To Shine
Seven Bridges Road
It Is No Secret
Blue Eyes Crying In The Rain
I Can See Clearly Now
More Than A Name On A Wall
How Great Thou Art
Will The Circle Be Unbroken
Victory In Jesus 
To preorder, click HERE.
Tags : Brothers of the Heart Brothers of the Heart new album Gaither Music will the circle be unbroken