Rhett Walker Releases His most Personal Song "Where I Could've Been"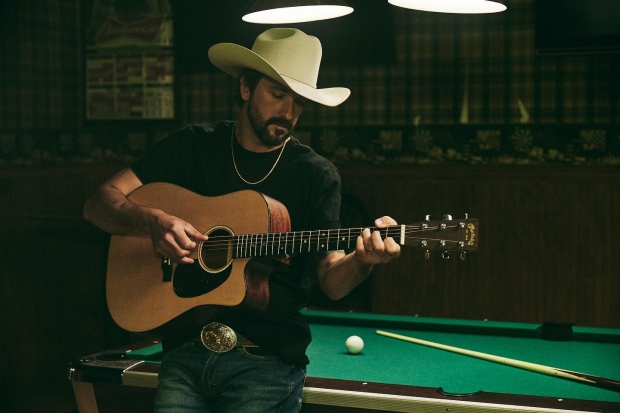 GRAMMY® and multi-GMA Dove Awards® nominated southern rocker and songwriter Rhett Walker has released his most personal song to date. "Where I Could've Been" speaks about how God saved him from a life of hopelessness.
Walker writes, "This song has been sitting in my email since I wrote it with @benjicowart & @nickschwarz5 in Nov of 2021. It's always been one of my favorites, just never found the right time to put it out. But today, is the day. This is my story. This is a personal song about my life. What I've lived and walked through. What could've been. What should've been, but ain't it just like Jesus....to love me where I am and not just leave me where I could've been."
I would've been a lost cause
Would've been written off
But there's a hope that don't give in
I should've been a long gone
Nowhere to call home
But there's a peace that never ends
When I couldn't see
He rescued me
Oh, ain't it just like Jesus to love me where I am
And not just leave me where I could've been 
In his career, Rhett Walker has released three albums, 2012's Come To The River, Here's To The Ones in 2014, and his most recent project, 2020's Good To Me. Walker received a GRAMMY nomination for the single "When Mercy Found Me," and is a three-time GMA Dove Awards nominees (New Artist of the Year, Rock/Contemporary Album of the Year and Rock/Contemporary Song of the Year). His latest single, "Gospel Song," follows the release of "Believer," Walker's most succesful career radio single to date spending 23 weeks in the top ten at Christian radio. He's toured with many of the biggest names in Christian music, such as MercyMe and Newsboys, and has appeared multiple times on the Grand Ole Opry.  
Well-known for his hilarious stories accompanied by his southern drawl, listeners have been able to hear more from Rhett Walker when he kicked off his new podcast last year. "Front Porch Gospel" is available via K-LOVE Podcast Network's AccessMore.com platform and everywhere podcasts are available.
For more information, visit RhettWalker.com. 
Tags : Rhett Walker "Where I Could've Been" Rhett Walker Rhett Walker Band