Sarah Jakes Roberts, T. D. Jakes' Daughter, Named TIME'S List of the Next 100 Most Influential People in the World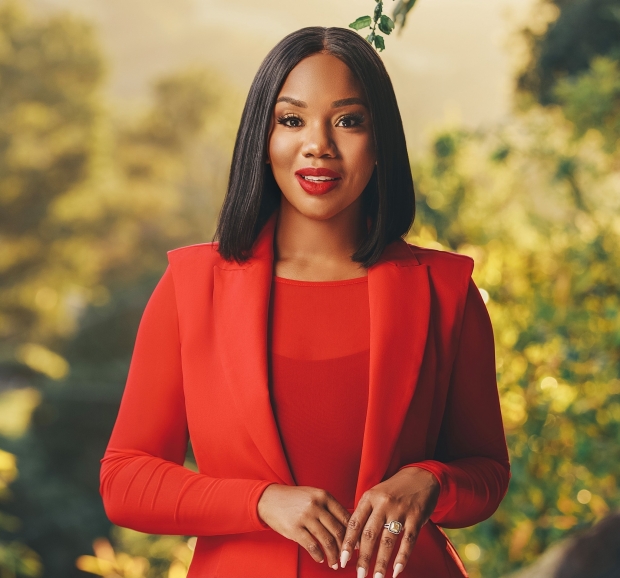 TIME has named Sarah Jakes Roberts to the 2023 TIME 100 Next list. An expansion of the TIME 100 list of the most influential people in the world, TIME 100 Next highlights 100 emerging leaders who are shaping the future of business, entertainment, sports, politics, health, science and activism, and more.
The full list and related tributes appear in the Sept. 25, 2023 issue, available on newsstands on Friday, Sept. 15, and now at time.com/next.
Jakes Roberts is redefining what it means to be a modern woman of faith. As a wife, mother, author and businesswoman dedicated to honoring her father's (T.D. Jakes) mission of empowering underrepresented communities-including the disappearing middle class-her messages have spread throughout the world defying cultural, religious, gender, and socio-economic boundaries. She has a unique way of reaching people who are seeking to make peace with their past, maximize their present and deepen their relationship with God.
Jakes Roberts will provide a dynamic space for women to learn and grow together at Globe Life Field in Arlington, Texas this week, Sept. 14 - 16, where more than 40,000 women will gather for her global women's conference, Woman Evolve. Jakes Roberts' Woman Evolve is the fastest selling women's conference in the history of Globe Life Field.  
Tags : Sarah Jakes Roberts T. D. Jakes Sarah Jakes Roberts news IME'S List of the Next 100 Most Influential People in the World