Travis Tritt "Country Chapel" Album Review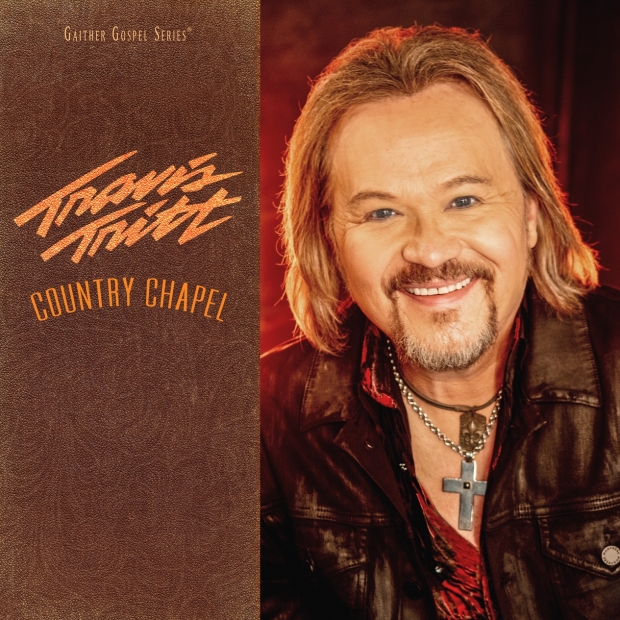 Prime Cuts: Like the Father Loves His Son, Country Chapel, Mama Used to Pray for Me
Overall Grade: 4/5
Travis Tritt belongs to the elite class of '89. The iconic cohort of country artists, such as Garth Brooks, Mary Chapin Carpenter, Clint Black, and Alan Jackson, who revolutionized modern country music. For years, Tritt could do no wrong on the country music tally. With hits such as "Help Me Hold On," "Anymore," "Can I Trust You with My Heart," "Foolish Pride," and others, Tritt's blue-collar brand of country rock was a mainstay at country radio. However, despite his success, Tritt has always been vocal about his faith. With cuts such as "Bible Belt" and "Lord Have Mercy on the Working Man," Tritt has never been shy about his faith. Thirty-four years after his debut, Tritt partners with Gaither Music to release his gospel album "Country Chapel."
"Country Chapel" comprises three Travis Tritt-originals and seven covers. The covers are pretty obvious and, in this regard, a tad disappointing. Kris Kristofferson's "Why Me," a go-to for many country artists cutting a gospel album, sounds obligatory. More exciting is Tritt's version of Blackwood Quartet's "When God Dips His Love in My Heart," which is given a rocking interpretation with some killer honky-tonking piano riffs. Tritt is his southern rock best when he kicks off his boots with "Uncloudy Day" and dons a Lynyrd Skynyrd persona with "Nobody's Fault But Mine." Meanwhile, Dottie Rambo's "In the Valley (He Restoreth My Soul)" finds a more relaxing Tritt. 
As for his originals, the title cut, "Little Country Chapel," is a soul-baring bluesy ballad that delves into Tritt's testimony about how he came to faith after a wayward life. In a similar lyrical trajectory but over a more spirited backing accompanied by a choir, "Like a Father Loves His Son" is another story song about a man returning to Jesus after a season of sadness and loneliness. Affective, too, is the Oak-Ridge-Boys-esque "Mama Used to Pray for Me."
Despite a fine attempt to cross over to Gospel music, Tritt's contributions center around the theme of sinners returning home to Jesus. Such a theme itself is glorious; however, one would love to see Tritt sing about other issues relating to the faith. Moreover, though Tritt does a great job with the covers, his choices are far too safe and predictable.  
Tags : travis tritt Travis Tritt "Country Chapel" Album Review Country music Gaither Music