Tauren Wells to Host and Perform at the 54th Annual GMA Dove Awards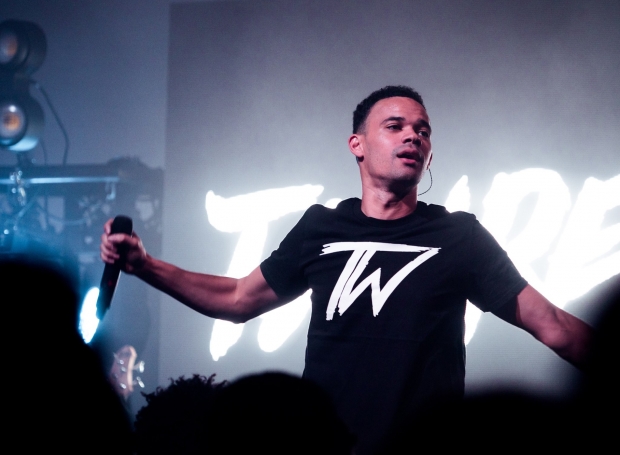 The Gospel Music Association is pleased to announce Tauren Wells as the host for the 54th Annual GMA Dove Awards. Named the GMA Dove Awards Contemporary Christian Artist of the Year and New Artist of the Year in 2018, the eight-time winner and 17-time nominee will also be performing on the show.
The GMA Dove Awards are happening live and in person in Nashville, TN, on October 17th, 2023 at the Allen Arena. Tickets for the live show are sold-out. Tune in to the broadcast exclusively on TBN and the TBN app, Friday, October 20th, 2023 at 8:00p.m. ET and 10:00p.m. ET, with an encore presentation on October 27th, 2023 at 8:00p.m. ET and 10:00p.m. ET. 
"I'm excited and honored to be hosting this year's GMA Dove Awards - truly such a special celebration of Christian and Gospel music," says Wells.
The theme for the 54th Annual GMA Dove Awards is Joyful Echo. Isaiah 42:12 from The Message says, "Make God's glory resound, echo His praises from coast to coast."
"What Joyful Echo makes me think of is the writer in scripture that says one generation will tell another of the greatness of God. That essentially the goodness of God will be echoed from one generation to another," says Wells. "What joy it brings the believer to be able to tell those coming from behind us how great, how good, how awesome God is. It's also cool to note that as you declare God's praises and sing of His goodness, it reverberates throughout history the greatness of our God."
Tags : 54th Annual GMA Dove Awards tauren wells tauren wells news