Kristin Scott Benson Named IBMA Banjo Player Of The Year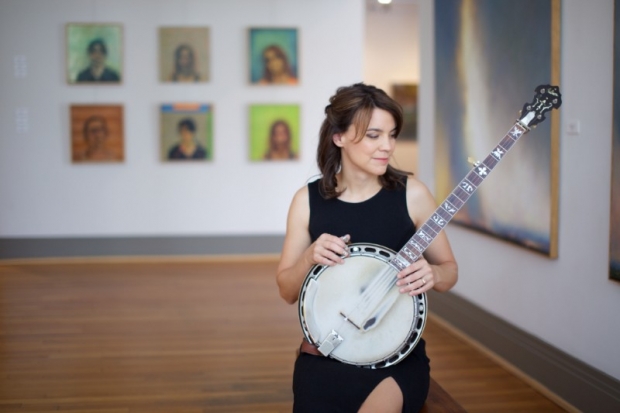 Kristin Scott Benson, banjo player for the GRAMMY-nominated Grascals and duo Benson, won the Banjo Player Of The Year award at last night's International Bluegrass Music Association awards in Raleigh, North Carolina marking the 6th time she's won.
"I'm continually amazed that God has allowed me a life full of music because all I ever really wanted to do was play the banjo," says Kristin. "I love our entire bluegrass community and count it as a privilege to be a part of it. I'm eternally grateful to everyone who helps make this happen because there are many. No one does it alone. My heart is full. Thank you!"

Recognized as a top banjoist, Kristin, a South Carolina native, is known for her impeccable taste, timing and tone. In 2018, she won the Steve Martin Prize for Excellence in Banjo and Bluegrass, which seeks to bring recognition to outstanding accomplishment in the field. In addition to releasing new music with The Grascals this year (their latest single, "I Go," is streaming now), Kristin also released Pick Your Poison with her husband, Wayne, under the name Benson. This distinctive collaboration - their first as jointly featured artists-serves to bring a shared musical vision of the Bensons to life and puts their mastery of thoughtful artistry on display.
Listen to Pick Your Poison HERE.
Tags : IBMA Banjo Player Of The Year Kristin Scott Benson Named IBMA Banjo Player Of The Year kristin scott benson