Graham Kendrick Reveals How His Father Inspired "Salvation Songs"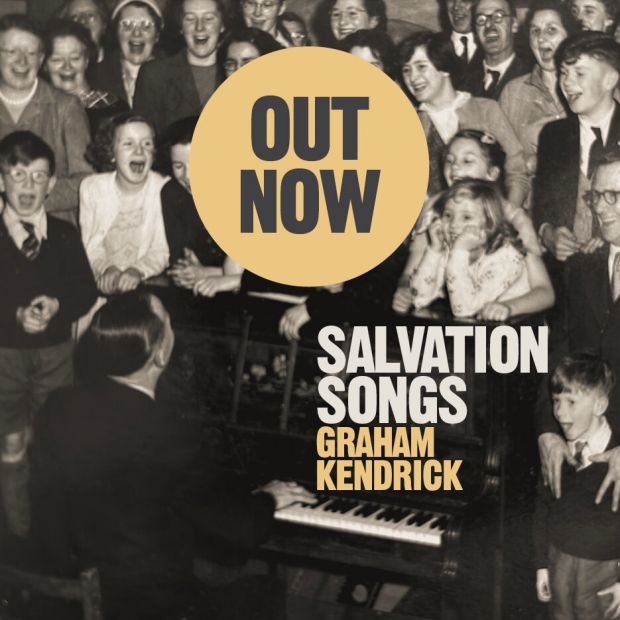 Veteran worshp leader Graham Kendrick has released his third new song of 2023, and this time it's personal. In "Salvation Songs," Kendrick recollects memories of his father as the young pastor of a small village Chapel.

Kendrick recalls, "I remember it was not unusual for our living room to be crammed after the evening service. The upright piano that sat against the wall would be pulled into the middle of the room. Young and old would crowd around it and call out songs they wanted to sing. Dad would flex his fingers, and then off he'd go, playing arpeggios up and down the keyboard in the popular style of the day, the room filling with voices and harmonies. It was joyful, it was heartfelt, it was fun, and all the songs were variations of one story, old but ever new; Salvation Songs."

After his father passed away, Kendrick wrote this song for him, and with his two brothers singing harmonies, they sang it at his Thanksgiving Service. The cover artwork is a photo of one of those evenings, and includes a young Kendrick and his family relishing the moment!
Kendrick has been described as a father of modern worship music whose songs are "crammed full of poetic, divine, biblical truth" that have 'sculpted a view of God that has impacted generations.' In short, Kendrick writes songs that help the church to sing.

Since the release of his first album in 1972 Kendrick has been at the forefront of contemporary Christian music in the UK having written and recorded over 450 songs, many of which are sung around the world, including "Shine Jesus Shine," "Knowing You," "The Servant King" and "Amazing Love." 
For streaming links, lyrics and sheet music go to grahamkendrick.co.uk/like-a-tree 
Tags : Graham Kendrick "Salvation Songs" Graham Kendrick Reveals How His Father Inspired "Salvation Songs" "Salvation Songs" graham kendrick