Micah Tyler is at #1 with "Praise the Lord"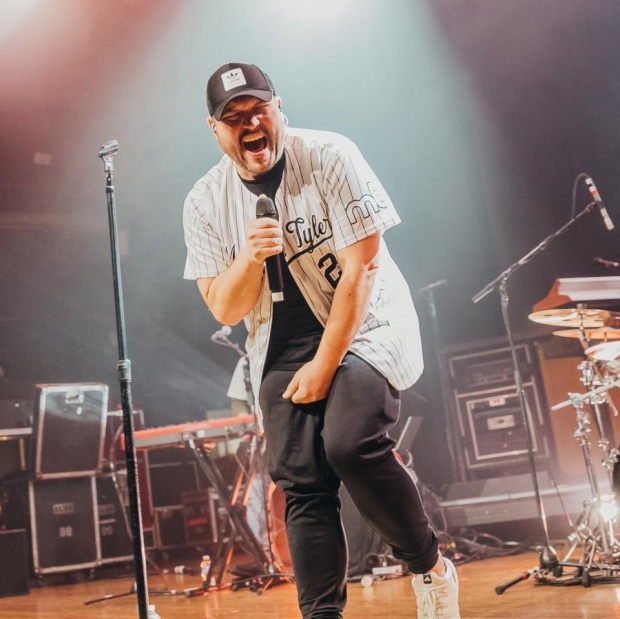 Singer and songwriter Micah Tyler's current single "Praise the Lord" is #1 this week on Billboard's Christian Airplay and Christian AC Airplay charts! The song is the second song from his latest project, People Like Us (Fair Trade Services).
Tyler exclaims, "Blown away, y'all! `Praise The Lord' is #1 on both @mediabasecharts and @billboard Christian charts this week! What an honor to invite so many of you to praise God wherever you are and no matter what you are walking through. Super grateful to all my Christian Radio friends for their support and for everyone who is listening and praising with us."
Tyler's People Like Us six-song EP, which dropped in March, debuted with "I See Grace" and held the No. 1 spot at on the Billboard National Christian Audience chart for five weeks. With songs such as "I See Grace" and "Praise The Lord," it is Tyler's hope that these news songs can bring people together more than ever before. 
"This project is super special to me and it is my hope that these songs can help us," Micah Tyler explains about his new project. "It's my opportunity, through song, for the people of God to put aside divisions that the world tries to place on us, as well as the separations we place on ourselves, and just say 'God, I believe that if You can change the life of a sinner like myself, You can change the life of everybody!' I invite everyone to celebrate in the relationship and nearness that God promises people like us."
Tags : Micah Tyler is at #1 with "Praise the Lord" Micah Tyler "Praise the Lord" micah tyler micah tyler news