Steven Curtis Chapman & We the Kingdom Release the Lead Single from the Movie "Journey To Bethlehem"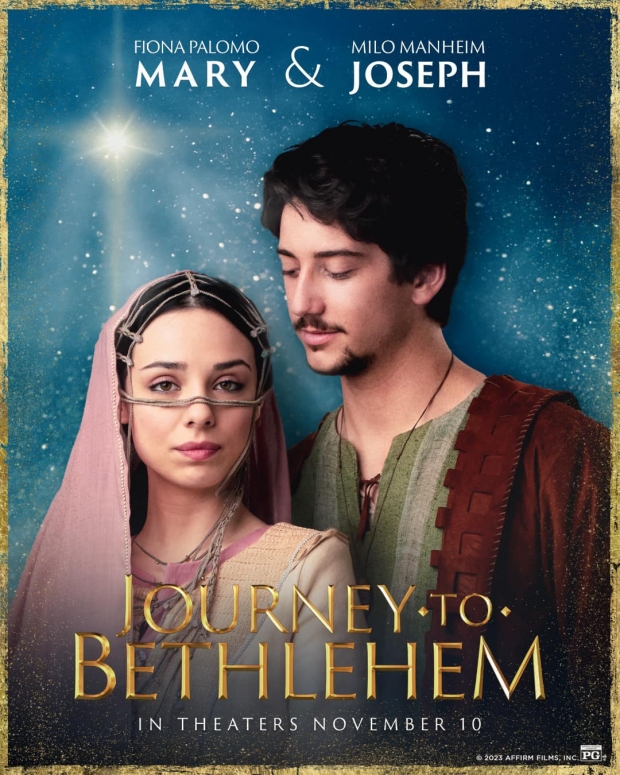 Steven Curtis Chapman & We the Kingdom have released the lead single from the movie soundtrack Journey To Bethlehem. "Brand New Life," a country-pop tune, celebrates the new life Jesus gives to us as a result of his birth and death. You can listen to the song below and HERE. 
Journey To Bethlehem (which will be in theaters on Nov. 10) tells the story about a  young woman carrying an unimaginable responsibility. A young man torn between love and honor. A jealous king who will stop at nothing to keep his crown. This live-action Christmas musical celebration for the entire family, weaves classic Christmas melodies into new pop songs in a music-infused retelling of the timeless story of Mary and Joseph and the birth of Jesus. A unique new entry into the collection of holiday classic movies, this epic Christmas musical is unlike any before it.
Filling out the cast are MŌRIAH (BECAUSE OF GRACIA), Stephanie Gil (FATIMA), 4x Grammy© award-winning Joel Smallbone (PRICELESS) from the pop duo FOR KING + COUNTRY as King Herod's son, Antipater and multiple Grammy© award-winning Lecrae as Gabriel, Rizwan Manji (WEDDING SEASON, Schitt's Creek) as Gaspar, Geno Seagers (Perfect Harmony, BONE TOMAHAWK) as Balthazar, and Omid Djalili (GLADIATOR, THE MUMMY) as Melchior.
Produced by Alan Powell (A Week Away, VALIANT ONE), Steve Barnett (A Week Away, PRICELESS) and Executive Produced by Vicky Patel (A Week Away) for Monarch Media. Also produced by Ryan Busse (THE STRANGERS' CASE), Stephen Meinen (POWER RANGERS, NERVE), Brandt Andersen (THE STRANGERS' CASE, SILENCE) and Adam Anders (THE PROM, The Passion).
"This joyous and fresh take on Mary and Joseph's journey, combined with the infectious music and insanely passionate vision of Adam Anders made this an undeniable fit for AFFIRM Films and Sony Pictures to come alongside and help turn this amazing story into a Christmas classic that will resound with young children, families, teens and adults" said Rich Peluso, EVP and Head of AFFIRM Films.
"We've been amazed at Adam's ability to tell the widely known story of Mary, Joseph and a jealous king in a way that feels fresh and contemporary, like you've never heard it before." says Alan Powell of Monarch Media. 
Tags : Steven Curtis Chapman we the kingdom Journey to Bethlehem Journey To Bethlehem movie Journey To Bethlehem soundtrack Christmas 2023