Todd Dulaney and Bishop Hezekiah Walker's "It's Working" is #1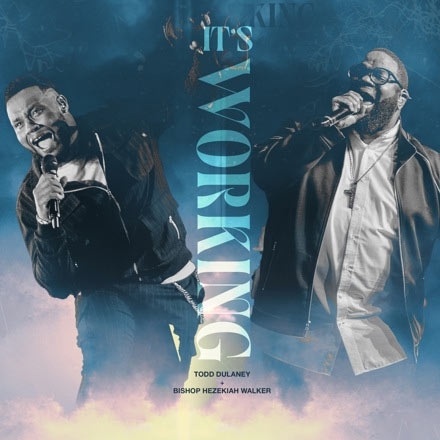 Todd Dulaney and Bishop Hezekiah Walker's current radio single, "It's Working," is #1 on Billboard's Gospel Airplay chart this week. The song climbs from #3 to #1 on its 26th on the chart.
"It's Working", recorded live on September 17, 2022, at Calvary Baptist Church in Chicago, is an energic and empowering declaration that God is in control, so everything will work out. The combined musical skills of Todd Dulaney and Hezekiah Walker encourage and motivate listeners to press through every adversity.
Dulaney begins the celebration by presenting the lyrics and theme in his well-known contemporary style. This section is reflective of an in-person Praise & Worship experience. A seamless transition shifts to the powerhouse choir sound, which has kept Hezekiah Walker at the forefront of the Gospel industry for decades. "It's Working" includes the often-anticipated multiple modulations which are part of the Hezekiah Walker signature sound. This track includes all the components needed for an intense praise party. The choir and band drive the song with the text, "It will always work out for me... it's working out for me."
Tags : Bishop Hezekiah Walker todd dulaney Todd Dulaney and Bishop Hezekiah Walker's "It's Working" is #1