Matthew Perry Revealed How He Encountered the "Presence of God" Before His Death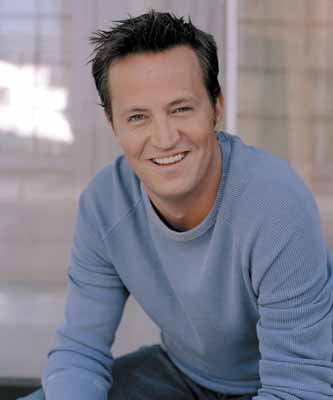 Actor Matthew Perry, known for his role as Chandler Bing in the hit NBC sitcom "Friends," died in his Los Angeles-area home. The 54-year-old actor died on Sat. Oct 28, 2023. 
Perry has been open about struggles and addictions which he shared with SirusXM. "The first time I prayed, it was the prayer of a 14-year-old and I was 24," he said, referring he prayed, "God, do whatever You want to me; just please make me famous."
About two weeks later, he was cast for Friends. 
In his 2022 memoir Friends, Lovers, and the Big Terrible Thing: A Memoir, Perry is very candid about his past addiction issues and a near-death experience following a burst colon due to opioid abuse. Perry had undergone 14 stints in rehab, 15 stomach surgeries and dozens of attempts at detox. 
In his autobiography, Perry revealed that at his lowest point, he turned to God in desperation. "God, please help me, show me that you are here," he recalled praying.  Having prayed, Perry experienced the power of the Holy Spirit and, in that moment, it caused him to sob uncontrollably. "I wasn't crying because I was sad - I was crying because for the first time in my life, I felt OK," he commented. "I felt safe, taken care of." 
Perry went on to explain how he'd spent years struggling with faith but, in that moment, all the pain and hurt he'd so desperately been trying to escape disappeared. "I had been in the presence of God. I was certain of it" he said. 
Comparing this with his vain, boyhood prayer he said: "This time I had prayed for the right thing: help. God had shown me a sliver of what life could be." His conclusion of this divine encounter was this: "He saved me that day, and for all days, no matter what. He had turned me into a seeker, not only of sobriety, and truth, but also of Him." 
Tags : Matthew Perry Matthew Perry faith Matthew Perry God Friends Matthew Perry death Matthew Perry news