Author Heath Lambert Wants Joshua Harris' Forward to be Removed from His Book
Best selling Christian author and pastor Heath Lambert wants the Joshua Harris-written foreword to be removed from future publications of his book Finally Free: Fighting for Purity with the Power of Grace.  The removal is due to Harris' recent announcement that he is separating from his wife, is no longer a Christian and now supports same-sex marriage. 
Lambert, who leads First Baptist Church in Jacksonville, writes in his blog: "That is why I have been so shocked and so saddened to see the public statements from Joshua. In recent days he has announced the ending of his marriage, his rejection of traditional Christianity, and his embrace of LGBTQ+ approaches to sexuality. When I learned of these realities, I knew there was no way for me to continue to have his forward be associated with my book."
Finally Free: Fighting for Purity with the Power of Grace is a book to show how the grace of Jesus empowers Christians to live a life of freedom from pornography.   "In Finally Free I am trying to be clear about a Christian approach to sexuality. Joshua's recent actions and statements only confuse that attempt at clarity and will lead others astray," the Jacksonville pastor stated.
Lambert remains grateful to Harris for agreeing to write the forward in 2013. "Of course, that concern is what is most important here. Much more is at stake in all of this than names on the covers of books. Joshua's statements are of grave concern for his soul, and are sobering for all of us who name Christ and have appreciated his ministry. 
"If this can happen to Joshua Harris, how much more do I need to heed the warning of Hebrews [3:12], and take care to avoid an evil, unbelieving heart? How much more care do you need to take?" Lambert said, describing Harris as "the man who summoned an entire generation to purity."
"Let that sink in, and pray for Joshua Harris. The Lord knows Joshua's heart. Was Joshua a Christianized unbeliever who never knew Christ? We do not know, but God does. Is he a Christian who has fallen into grievous sin, and is in need of restoration? We do not know, but God does."
Heath Lambert has been preaching at First Baptist Church of Jacksonville, Florida since January of 2016, and became Senior Pastor in September of 2017. Serving First Baptist is the joy of Pastor Heath's life. He is delighted to serve with the remarkable members and staff at this incredible church. Prior to serving at First Baptist, Pastor Heath served as the Executive Director of the Association of Certified Biblical Counselors (ACBC), and as a professor at The Southern Baptist Theological Seminary.
He is the author of several books, including The Biblical Counseling Movement After Adams (Crossway, 2011),Finally Free: Fighting for Purity with the Power of Grace(Zondervan, 2013), and A Theology of Biblical Counseling: The Doctrinal Foundations of Counseling Ministry (Zondervan, 2016).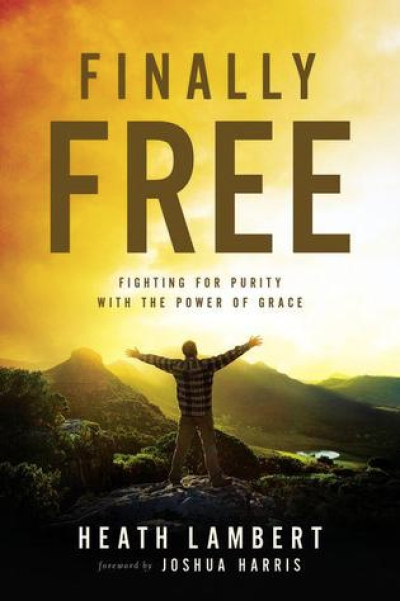 Tags : heath lambert joshua harris Finally Free: Fighting for Purity with the Power of Grace joshua harris news