Gracie Lynne Explores the Connection Between Spiritual Warfare and Single Parenting in New Novel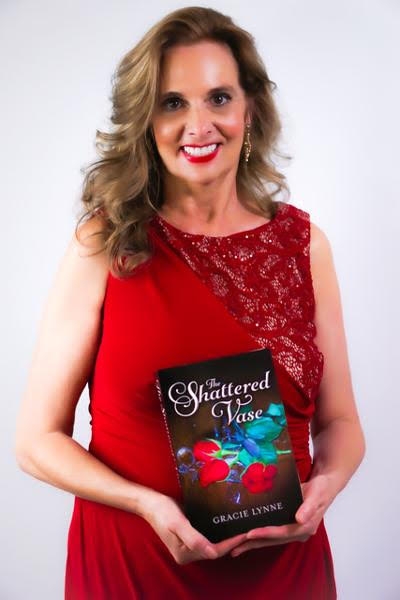 Christian author Gracie Lynne explores themes of rejection, self-doubt and, ultimately, forgiveness, in her powerful, relatable story of a young woman going through a difficult divorce and parenting three young children in her award-winning book, The Shattered Vase.
In it, the author shares the story of a soon-to-be single mom, Susie, whose idyllic life is shattered when her husband leaves her for another woman. With three children, a small home in the country and no job, Susie is pushed to the brink of suicide, and that's exactly where the army of evil wants her to be.
But Susie isn't alone in this fight. Hope, Faith, Joy, Grace, and Mercy surround her with their compassionate embrace, and as Susie draws closer to the wisdom of God, her destiny is revealed.
The Shattered Vase is a compelling story of divorce and trauma, spiritual warfare and how to win at life. Reviewers have called it, "insightful, cleverly written" ... "something we can all relate to" ... "packed with wisdom from the friends that help the character process through the battles."
"Some people think that spiritual warfare is about demons and angels," Gracie Lynne said. "But what if it is more than that? What if it is about life and how you live it?"
Lynne was not a born writer; her God-given writing skill was born out of adversity. The Shattered Vase is her debut novel and received a Firebird Book Award and was nominated for best Christian Fiction by the Christian Literary Awards.
For more information, please visit www.theshatteredvase.com.
The Shattered Vase
ISBN-13: ‎979-8986153902 (paperback)
Available from Amazon.com
Tags : Gracie Lynne Gracie Lynne author Spiritual Warfare Single Parenting The Shattered Vase