Seth and Nirva "On Earth" EP Review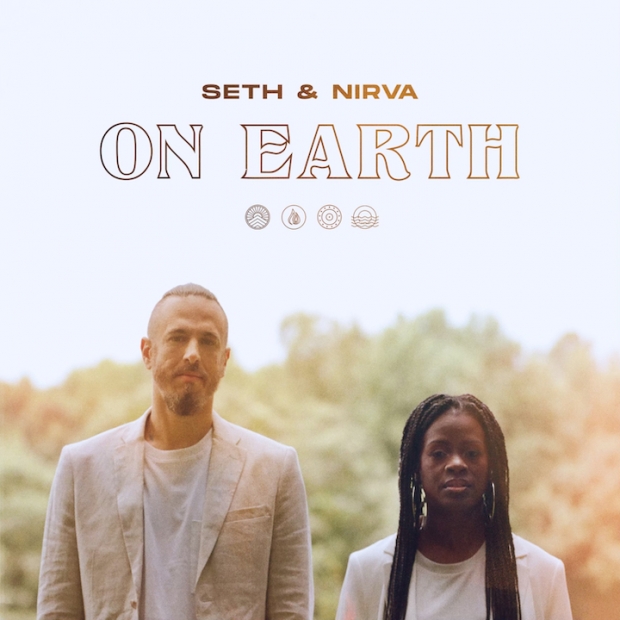 Prime Cuts: Armor, On Earth, Never Be Forgotten
Overall Grade: 3.5/5
Seth and Nirva's On Earth EP shows us that worship music doesn't have to confined to the stadium rock/pop template. Rather, there's room for a sound that incorporates nu-jazz, neo-soul, gospel and pop. Produced by Willie Weeks along with Seth Ready and Derris Nelson, the EP was penned entirely by Seth & Nirva. On Earth is the couple's latest 6-song effort, following 2014's I Need You, 2016's Never Alone, and 2020's One Voice, a 13-track collection of music and spoken-word vignettes addressing such topics as racial reconciliation and apologetics.    
Record opener and title cut "On Earth" sets the thematic focus of the record. Inspired by the words of the Lord's Prayer, "On Earth" is an earnest prayer for revival as Seth and Nirva invite the Lord to shape our hearts. "Armor," which features a soothing neo-soul groove, resources God's children to deal with fear and anxiety. Calling us to put on the full armor of God, this song equips us to fight the drones of the evil one.
With lyrics that call to mind Michael W. Smith's "Let It Rain," "Fire Fall" calls for a fresh anointing of the Holy Spirit. Of note is the melodic structure or lack thereof of "Fire Fall." Whether you call it artistic ingenuity or a melodic mess, "Fire Fall" is nebulous in its song development. "Never Be Forgotten" continues this postmodern style of song writing; this time setting the song in an ethereal, electronic and airy backdrop. If you are looking for singalongs, then stay clear of this track.
With one interlude and postlude, the EP essentially only has 4 songs. What do we make of them? On one hand, they are definitely creative and untempered by commercialism. On the other hand, the songs sound too melodic diffused to be remembered. And because the hooks aren't there, they don't have the allure to make you want to listen to them again and again.
Tags : Seth and Nirva "On Earth" EP Review seth and nirva Seth and Nirva new EP seth and nirva news