Steffany Gretzinger "The Narrow Way" Album Review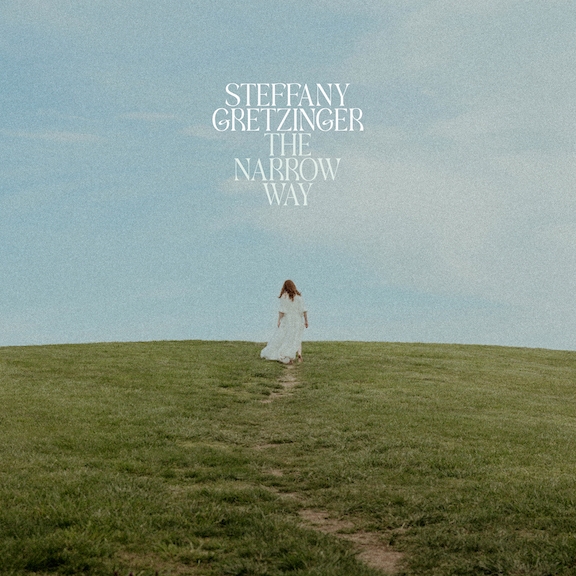 Prime Cuts: Man of Sorrow, No Turning Back (with Leeland), Shadow of Shaddai
Overall Grade: 5/5
It's a challenge for Steffany Gretzinger to follow up on her 2021's "Faith of My Father." On that album, Gretzinger recorded her renditions of worship songs that her father loved and choruses that were formative to her faith. Gretzinger's reverent, heartfelt, and thoughtful readings are so good that every song there is a gem to treasure. Two years later, she's back and has fans wondering - how do you follow perfection? "The Narrow Way" is by no means as perfect as her former record, but it is close enough that it also warrants a 5/5 rating too.
In keeping with her style, "The Narrow Way" contains eight ballads showcasing some of Gretzinger's best songwriting. Unlike some of her previous compositions, which tend to be guided more by the spirit of the moment rather than intricately thought-out melodies, there's no such fax pas here. Best among the set is "Shadow of Shaddai" --- the word "Shaddai" is Hebrew for "Almighty." When Gretzinger sings about the rest we have in God's shadow, you can't help but see the beauty of surrender. 
Though Leeland's vocal contribution isn't vital, "No Turning Back" is a re-working of the hymn "I Have Decided." Gretzinger's re-writing of the melody may not be ingenious, but it doesn't feel like a rip-off. Instead, it feels organic, and the song has a congregational feel that could work in a worship set. Haunting and deeply soulful is "Holy." When Gretzinger softly beckons us to "lift him up, lift him up," you know she's getting personal. She does get up close and personal with "Man of Sorrows." With deeply penetrating words of how our rebellion brings pain to our Savior, you can feel the emotional weight of the lyrics when she sings, "Jesus, a man of sorrows/Break my heart for what breaks Yours/Teach me the language of Your longing/That I might bless You, Lord."
Gretzinger eschews the heretical "cheap grace" routine with the album's lead single, "The Narrow Way." Co-written by Gretzinger and Jason Ingram, "The Narrow Way" is a prayer to Jesus to show us what it means to share in the joy of his suffering. Contemporary worship songs about suffering are rare these days, so this is a treasure to cherish. "Come to Jesus" aptly closes the album on an inviting note.
In a milieu where songs are sounding more and more about feelings rather than Biblical truths, Gretzinger knows how to strike the right balance. And this album is proof of this.
Tags : Steffany Gretzinger "The Narrow Way" Album Review steffany gretzinger Steffany Gretzinger The Narrow Way