Karen Peck and New River Make Chat History with 21 #1 Hits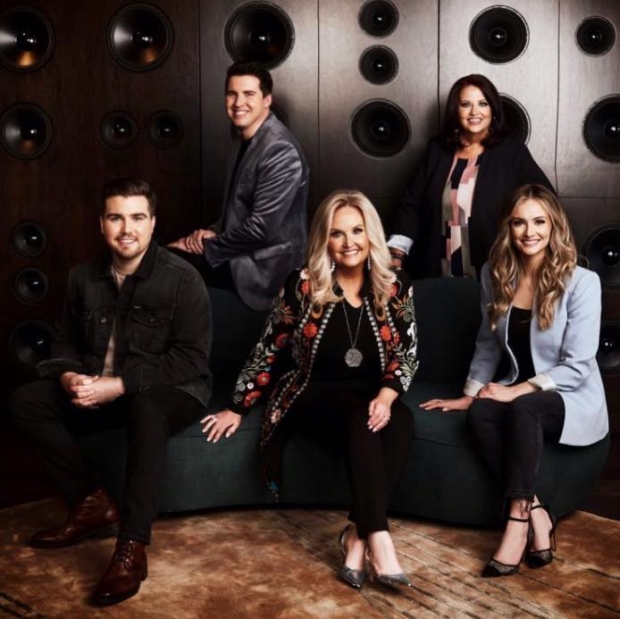 Karen Peck and New River (KPNR) made history this month by setting the all-time record for most #1 singles on the Singing News Magazine's Top 80 Southern Gospel chart. With 21 #1 hits to their credit and the Gospel of Jesus Christ at the center of their call, KPNR continues to build on a legacy of excellence which includes GMA Dove Awards, Grammy nominations, Singing News Fan Awards, AGM Awards, high-profile appearances, GMA and SGMA Hall of Fame inductions, and more.
Formed in 1991, the group has blossomed in the past decades experimenting with different sounds while staying faithful to their traditional stylings, earning them their rightful place at the forefront of Gospel music.
Ed Leonard, president of Daywind Records, stated, "What a thrill it is to have worked with Karen Peck and New River during their career and been a part of the tremendous legacy of Gospel music they are building! TWENTY-ONE #1 songs is a tremendous achievement, and we are humbled that KPNR has set the record for the most #1 songs in Southern Gospel music history."
Karen Peck stated, "We are beyond grateful to the Lord for giving us, and our wonderful songwriting partners, the inspiration for each of these songs. We appreciate all of the producers, musicians, engineers, studio personnel, and group members for bringing the songs to life. Thanks to our label team partners for working with us to bring the songs to the world. It takes a lot of prayer to choose the right songs for radio. Our Southern Gospel DJ friends have always caught the vision for our music. We are forever thankful for each of them.
"Most of us have grown up in this industry together. We are all family, and our main goals are to encourage the believers and to win people to Jesus Christ. I love how well things come together when everyone is of one mind and one Spirit and in one accord. Our fans have supported us from Day One! We could not have accomplished this without them. Special thanks to the Singing News Magazine for over 50 years of bringing Southern Gospel music to fans everywhere. We are extremely honored."
List of #1 songs 
1. Jan 1996 - "God Likes To Work"
2. Dec 2000/Jan 2001 - "Four Days Late"
3. Dec 2006 - "Hold Me While I Cry"
4. Oct 2007 - "Last Night"
5. June 2008 - "Hey"
6. Nov 2008 - "Whispered Prayers"
7. May 2009 - "I Want To Thank You"
8. Dec 2011 - "On The Banks Of The Promised Land"
9. July 2012 - "Mighty Big God"
10. Jan 2014 - "Revival"
11. June 2014 -"Finish Well"
12. Oct 2015 - "Pray Now"
13. Jan 2017 - "Calling"
14.July 2017 - "I Choose Christ"
15.Sept 2018 - "Gotta Be Saved"
16. April 2019 - "I Know I'll Be There"
17. Feb 2021 - "Made Right"
18. Feb 2022 - "The Book"
19. Aug 2022 - "Answer Is Jesus"
20. March 2023 - "The Keepers"
21. Oct 2023 - "Dance"
Tags : Karen Peck and New River Karen Peck and New River 21 #1 Hits Daywind Records Dance karen peck