Von Won Collaborates with Motivational Speaker Dr. Eric Thomas on Empowering New Single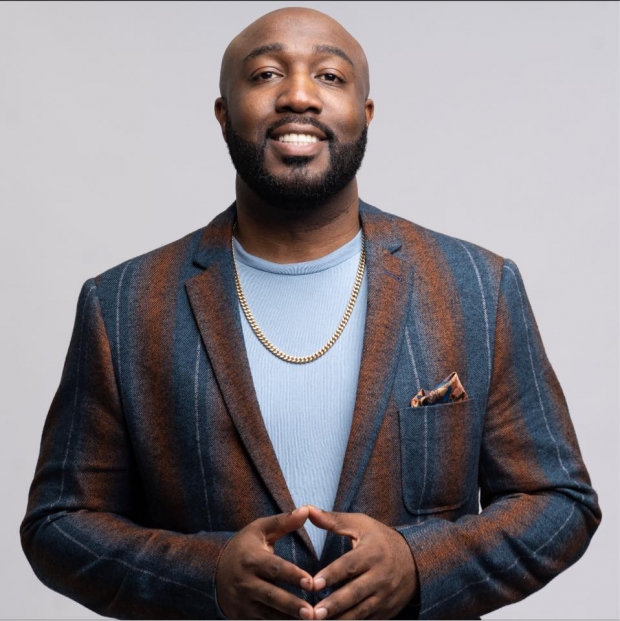 Renowned gospel rap artist Von Won is set to release his highly anticipated single "Why Should I Run" on September 15th, marking a groundbreaking collaboration with none other than Dr. Eric Thomas, one of the world's most dynamic motivational speakers. The powerful track will be available on all major digital platforms, offering listeners a blend of inspiring lyrics and impactful beats.
Von Won, known for his unique fusion of faith-based messages and compelling hip-hop rhythms, has consistently pushed the boundaries of gospel music. With a career spanning over 2 decades, he has garnered a devoted fan base and critical acclaim for his thought-provoking lyrics and dynamic performances. Von Won's music reflects his commitment to spreading positivity, hope, and spirituality through the universal language of music.
Teaming up with Dr. Eric Thomas, whose motivational teachings have touched millions worldwide, adds an exciting dimension to Von Won's latest project. Dr. Eric Thomas, often referred to as the "Hip-Hop Preacher," is renowned for his ability to ignite motivation and drive in people from all walks of life. His charismatic speaking style and unwavering message of perseverance align seamlessly with Von Won's artistic vision.
The upcoming single "Why Should I Run" is not only a collaboration between two exceptional individuals but also a celebration of unity, resilience, and the pursuit of purpose. Von Won's signature rap style intertwines with Dr. Eric Thomas's motivational wisdom, creating a synergistic masterpiece that promises to uplift, inspire, and empower listeners to overcome obstacles and reach for their dreams.
"I am thrilled to join forces with Dr. Eric Thomas on this project," said Von Won. "Our shared commitment to positivity and faith has resulted in a single that is not just music, but a transformative experience. This collaboration is a testament to the incredible impact that can be achieved when artists and motivational figures come together."
The single's release on September 15th will be accompanied by a music video that visually captures the essence of the collaboration. Fans and followers can expect a visually stunning and emotionally charged production that resonates with the song's empowering message.
As the world eagerly awaits the release of this groundbreaking collaboration, Von Won and Dr. Eric Thomas stand united in their mission to inspire and uplift. The single will be available on all major digital platforms, ensuring that their message reaches a global audience.
To pre-save this new song to your music catalog, please visit https://rmglinks.com/wsir
For more information on Von Won and his upcoming projects, please visit www.vonwon.org. 
To learn more about Dr. Eric Thomas and his motivational teachings, visit www.etinspires.com.
Tags : Von Won Von Won why should i run Dr. Eric Thomas "Why Should I Run"