Vineyard Worship Releases New Album "This Joy" Tomorrow (Sept 29)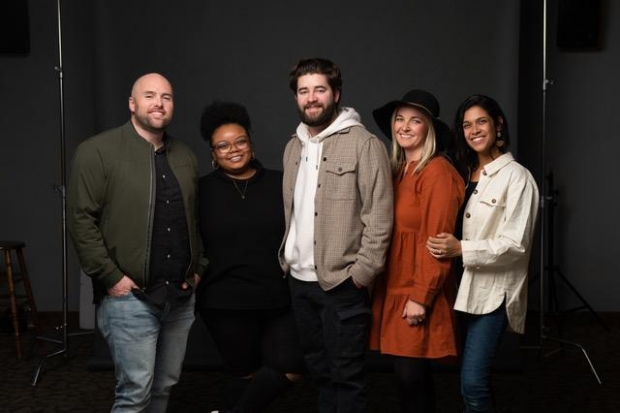 This Joy is the highly anticipated new album from Vineyard Worship, recorded live in Chicago. This eclectic and eccentric mix of new worship songs was written by Vineyard leaders, for the Church. From the upbeat and energetic energy of "This Joy" to the tender beauty of "Padre Nuestro," (the Lord's Prayer) written intentionally in both Spanish and English, each song serves a unique and intentional purpose for the sake of the Church.
Featuring 9 worship leaders from around the country, this album blends a wide range of influences, from gospel to pop to modern hymns, and is just a small taste of the beauty and diversity within the Vineyard movement.
The title track, featuring Tina Colón Williams and Joshua Miller, is a song of victory, declaring that the voice of the accuser will not have the final say. We are waking up in love, hope, and peace, because we serve a God who is stronger than any circumstance.
Whether you're looking for an upbeat praise anthem or a tender ballad to reflect on His love and peace, you'll find something to love on This Joy.
Tracklist:
1. King of Heaven (Live)
2. This Joy (Live)
3. Sing His Name (Live)
4. Padre Nuestro (Live)
5. My Soul Depends On You (Live)
6. The Gospel (Live)
7. Let Your Song Arise (Live)
8. Freely You Give (Live)
9. Every Moment (Live)
10. We Come Alive (Live)
11. Shalom (Live) 
Tags : Vineyard Worship "This Joy" vineyard worship Integrity Music Vineyard Worship new abum