Vince Gill Sings "Go Rest High on That Mountain" on National Memorial Day Concert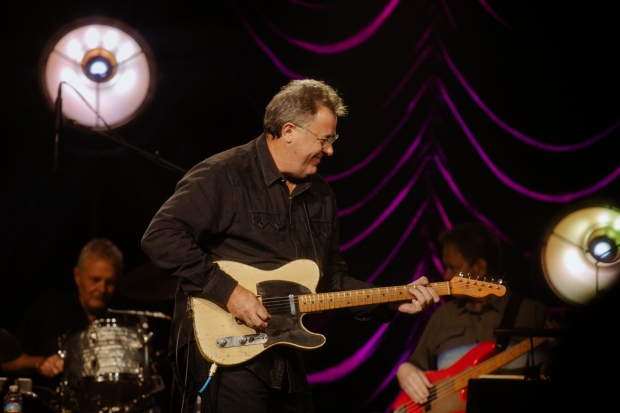 Country music veteran Vince Gill offered a moving rendition of his hit "Go Rest High on That Mountain" as part of PBS' 2021 National Memorial Day Concert: A Night of Remembrance. While the National Memorial Day Concert traditionally takes place as a live concert on the West Lawn of the U.S. Capitol, the 2021 celebration of men and women in uniform was pre-taped and carried out in different locations across the country. Gill sang from the stage at the Ryman Auditorium in Nashville. He was accompanied only by a pianist and his own acoustic guitar.
The 2021 PBS National Memorial Day Concert was hosted by actors Joe Mantegna and Gary Sinise. Gladys Knight, Alan Jackson, and Mickey Guyton were also part of the night's all-star lineup.
"Go Rest High on That Mountain" is a tribute to an unnamed party who has died. It was first released in August 1995 as the sixth single from his album When Love Finds You. Gill began writing the song following the death of country music singer Keith Whitley in 1989. Gill did not finish the song until a few years later following the death of his older brother Bob of a heart attack in 1993. 
Go rest high on that mountain
Son your work on earth is done
Go to heaven a-shoutin'
Love for the Father and the SonOh, how we cried the day you left us
We gathered 'round your grave to grieve
Wish I could see the angels faces
When they hear your sweet voice sing 
Tags : go rest high on that mountain Vince Gill Memorial Day Concert: A Night of Remembrance