New Movie "Big George Foreman" Tells the Story of a Boxer's Miraculous Journey to the Ministry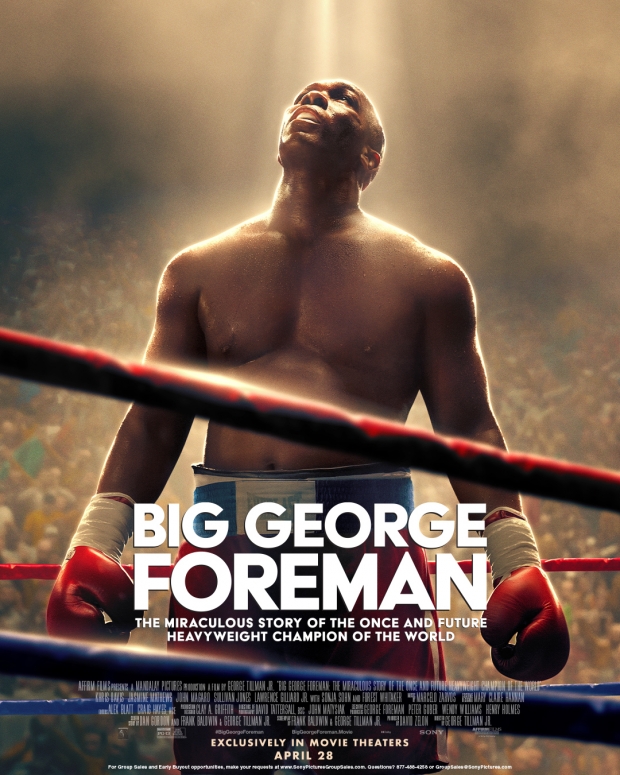 New faith-based movie "Big George Foreman: The Miraculous Story of the Once and Future Heavyweight Champion of the World"  will be released on April 28. The movie stars Forest Whitaker, Khris Davis and Sullivan Jones. It's directed by George Tillman Jr. from a story by Dan Gordon, Frank Baldwin and Tillman Jr., with a screenplay by Baldwin Tillman Jr.    
The film is based on the remarkable true story of one of the greatest comebacks of all time and the transformational power of second chances. Fueled by an impoverished childhood, Foreman channeled his anger into becoming an Olympic Gold medalist and World Heavyweight Champion, followed by a near-death experience that took him from the boxing ring to the pulpit.
But when he sees his community struggling spiritually and financially, Foreman returns to the ring and makes history by reclaiming his title, becoming the oldest and most improbable World Heavyweight Boxing Champion ever. 
According to Variety, the forthcoming film will follow Foreman's boxing career highlights, including when he obtained Olympic Gold at the 1968 Mexico City Games and his world heavyweight champion run. But it will also cover Foreman finding his faith, retiring and becoming a preacher.
Foreman was ordained a minister in 1978 and founded The Church of The Lord Jesus Christ in Houston, Texas, in 1980. In the trailer, he reflects on how sometimes, preaching is "just as hard" as getting "punched in the face."
The biopic also documents Foreman's triumphant return to the ring at the age of 45, when his family and church faced financial hardship. He went on to claim the heavyweight champion title, becoming the oldest in boxing history to do so. 
Learn more: https://biggeorgeforeman.movie/ 
Tags : "Big George Foreman" Faith based movie George Foreman George Tillman Jr. Sullivan Jones Khris Davis Forest Whitaker