Maverick City Music's Chandler Moore and Wife Hannah Expecting New Baby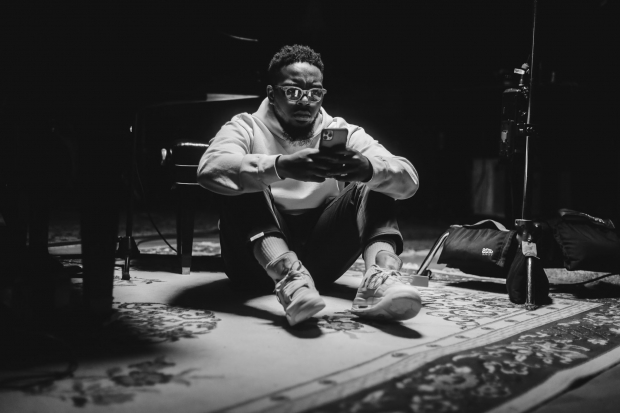 Maverick City Music's Chandler Moore and his wife, Hannah, are expecting a new baby! This new baby will be their second child together. The couple previously welcomed their first born, daughter Krue Grace Moore, on Wednesday, April 13, 2022. Chandler is also dad to Chandler II, 5, and River, 3. 
"I thank God for being the perfect example of what a father should be and while I may not be perfect, the tribe always has a way of reassuring me that I'm Moore than enough."
In her first pregnancy, Hannah reflected on her journey to motherhood with a candid post on Instagram. "You always hear stories and opinions and experiences from other moms while your pregnant. It's like you want to prepare yourself as much as you can for what is about to happen, so naturally you talk to others that have been through it before you," she wrote.
Moore was originally from Charleston, South Carolina, where he attended the church where his father was a pastor. Moore has had the great opportunity to collaborate with other artists like Justin Bieber, Steffany Gretzinger, Dante Bowe, and Elevation Worship on projects like Old Church Basement, "Voice of God," and "Where Do I Fit In." Before that, he was a background vocalist for Travis Greene and wrote various songs featured on projects by Bri Babineaux and Tye Tribbett. In 2020, He debuted my first solo album, Feelings, after releasing a series of singles over the years before that. 
Tags : Maverick City Music Chandler Moore Chandler Moore and Wife Hannah Expecting New Baby