VaShawn Mitchell Returns with "Chapter X: See the Goodness" August 25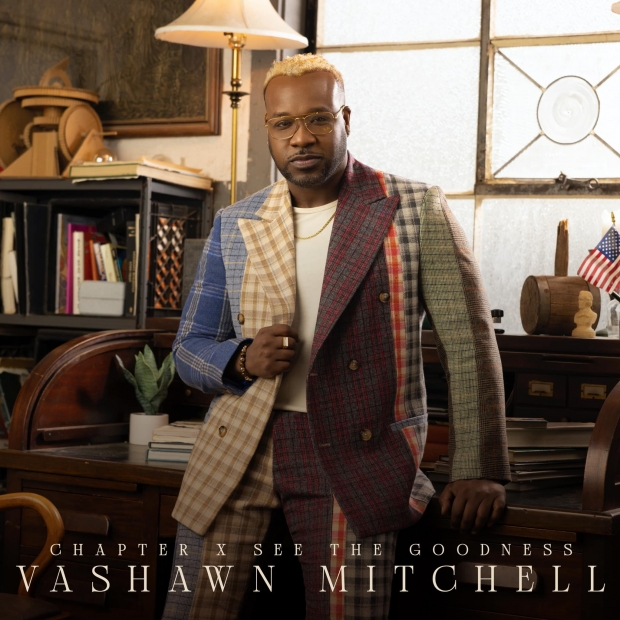 Three times GMA Dove Winner VaShawn Mitchell returns with his new album, Chapter X: See the Goodness on August 25.  The record is now available for pre-order. Along with the pre-order, Mitchell also released another one of the album's singles entitled, "Victory" featuring songstress Jekalyn Carr. The album's lead single, "See the Goodness" featuring Donnie McClurkin has received rave reviews and steadily climbing the Billboard charts.
Born in Harvey, Illinois well regarded as the 'birthplace of Gospel music,' the imprint of Chicago is clear throughout Mitchell's life and music. "God has allowed me to go on a musical journey from the choir director and teacher, to writing music and writing for other artists and working behind the scenes," he said. "That was all training ground for what I experience today. From the choir to praise and worship, to traveling the world internationally, it has definitely been a huge journey. I attribute the process to God ... He has allowed me to see everything, experience everything, and grow from everything I've been through to this moment."
Mitchell's music has evolved, and it was his career-defining hit, "Nobody Greater," that gave him not only his most significant hit but the vision for reach beyond the walls of the church. 
Chapter X: See the Goodness Full Track List:
1 Battle
2 Work Together
3 Work Together (Reprise)
4 Over & Over
5 Valley Song
6 See The Goodness (feat. Donnie McClurkin)
7 See The Goodness (Reprise)
8 Blessings
9 Desperate
10 Victory (feat. Jekalyn Carr)
11 God Is Up To Something
12 Still God
Tags : vashawn mitchell vashawn mitchell new album Chapter X: See the Goodness