Natalie Layne Shares Exclusive Insights About Her Brand New EP "Amen"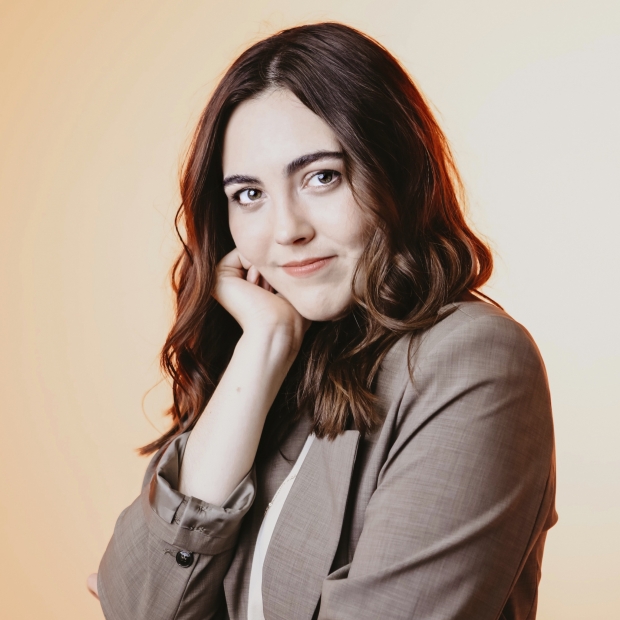 Joy. Natalie Layne radiates it. From her original songs to the way she talks about Jesus, the Centricity Music recording artist is filled with joy from every square inch of her tall, six-foot frame. Joy is also easily the common thread woven throughout her introductory EP, Amen, a debut offering that speaks to the power offinding the good in moments that don't necessarily feel good.
Yet, joy isn't the only emotion that exudes from Amen. The newcomer also emits a confidence that's rare for a recently signed artist rooted in six years of pursuing her craft independently. Namely because - whether signed or independent - Layne always perceived music would be a part of her story. 
Q: Natalie, thank you so much for doing this interview. Let's start from the beginning. What kind of faith and music environment did you grow up with?
Thanks for having me! I feel blessed to have grown up in a family who loves Jesus - and (lucky for me), they all play instruments too! There was always music around the house and it was sort of baked into our bones as kids.
Q: How, then, did you come to lead worship?
My parents were both part of the worship team at church, so I grew up going to worship rehearsals with them. The worship pastors at our church became great friends to our family, and they asked me to start leading worship at our megachurch by the time I was about 12. I was in WAY over my head but had such great guidance and mentorship as I learned to lead worship and write songs as a teenager!
Q: I have read that you have been mentored by leaders such as Cory Asbury, Jon Egan, and Jared Anderson. How did you come to know them? What did you learn from them?
Those three were all part of the worship team at our church in Colorado, and I learned so much from both watching them and leading with them! Jared would even write songs with me and we travelled to lead worship together a few times. There's been no better learning environment than leading alongside people I trust.
Q: Can you share your vision for your new EP "Amen" with us?
I think it's time for the people of God to be people of joy again. There's been so much joy in my life this past year, and in the middle of that, God started downloading the vision to write a bunch of "joy songs" - melodies I hope will inspire and encourage listeners to lift their eyes to see the good.
Q: My favorite song off the new record is "Grateful For." Can you share with us the story behind this song?
This song started as many of my songs do - just me playing a little riff at the piano! I was writing with a few friends that day, and my co-writer (Mitch Wong) said "hmm. Those chords sound like gratitude." We based the whole song off of that.
Q: I love all the songs, especially "Arms of Jesus." Why did you include a live version on the record?
Live music has always been so special to me. It's like something comes alive inside of me. I want to release lots of live music, and this song is an intro to that.
Q: Being an accomplished worship leader now, what words of wisdom do you have for those who are aspiring worship leaders and songwriters?
I think we overcomplicate this a lot. My advice would be to go back to the basics - get in the Word, talk to God daily, and practice your craft. These things help us to step into our callings unafraid.
All the latest Natalie Layne music, tour and more news can be found at: www.natalielayne.com, Spotify, Facebook, Instagram, YouTube and TikTok. 
Tags : Natalie Layne Natalie Layne interview Natalie Layne "Amen" Natalie Layne worship Natalie Layne new EP